Hold up!
---
Dartboard is no longer active service as of August 2022.A huge thank you goes out to all the customers that used Dartboard for trend spotting, sales forecasting, and all sorts of other predictions!
Dartboard
Make predictions on a variety of topics
---
"When will skinny jeans finally go out of style?"
"Will Beyond Meat or Impossible Foods be the king of plant-based burgers?"
"Where will gasoline prices first hit $6.00 per gallon in the USA?"
Improve your forecasts
---
Use the wisdom of the crowd to increase your forecast accuracy. Track how forecasts change over time, and see the reasoning that forecasters provide for their predictions. Understand the assumptions that drive predictions to build consensus for planning.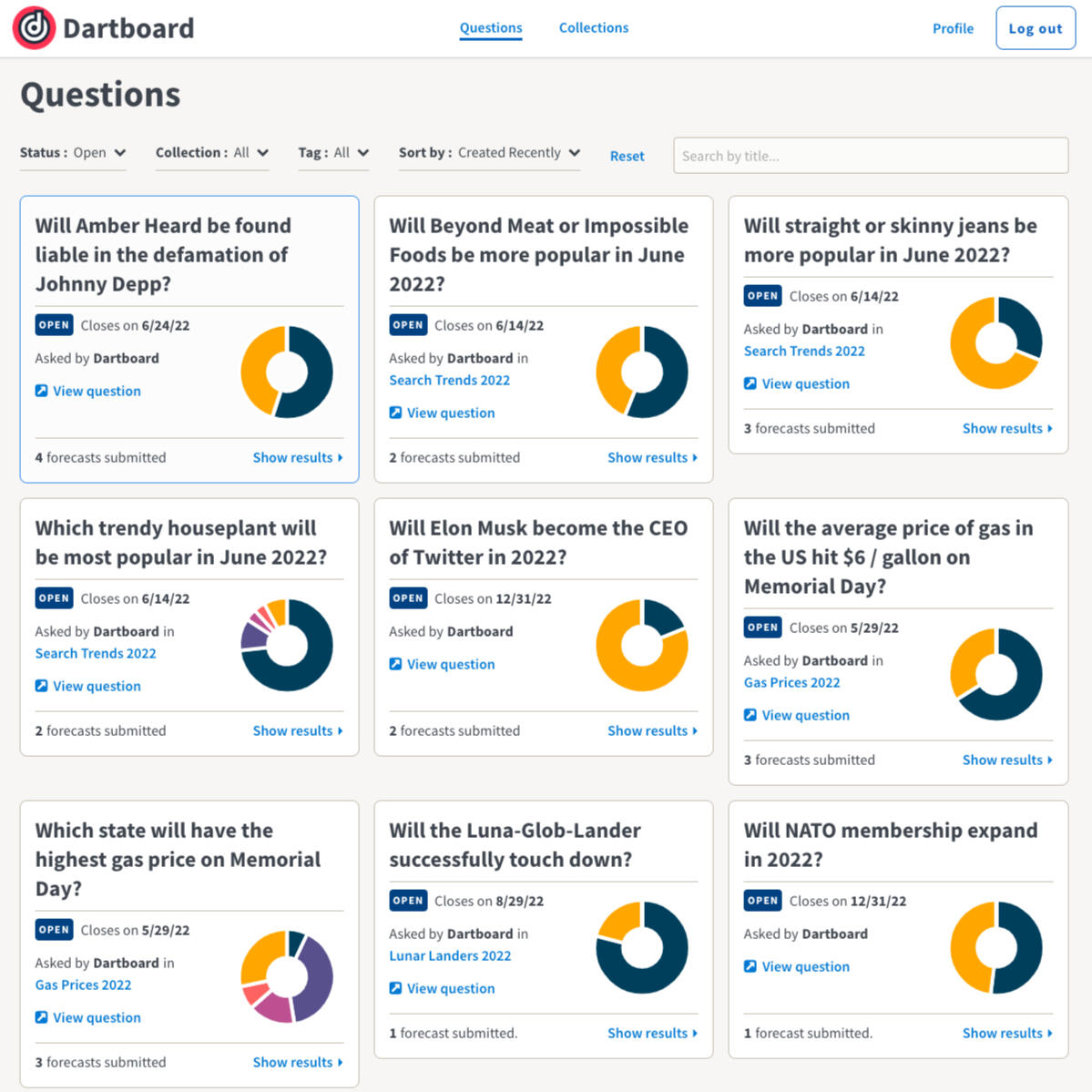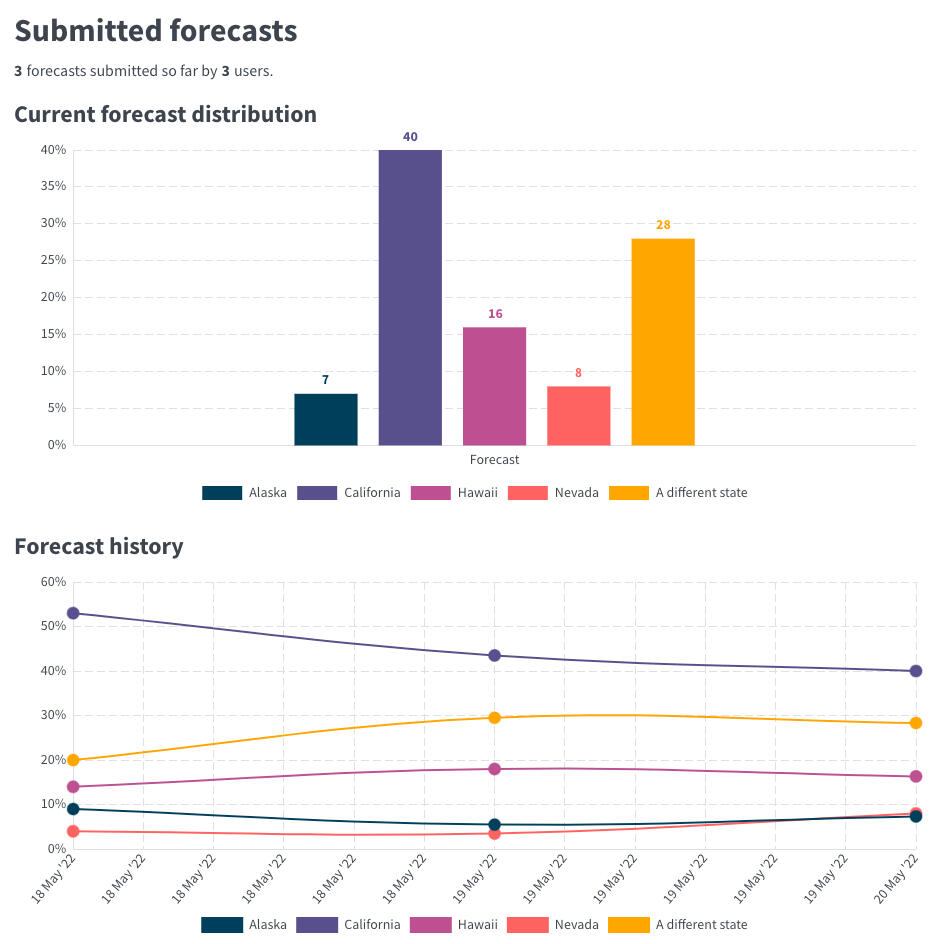 Simple to use
---
Dartboard is accessible within your web browser and works smoothly on mobile and desktop. Create forecasts with just a few clicks, and immediately see the impact on the crowd forecast with easy to understand visualizations.
How it works
---
- Create questions
Moderators create questions about a variety of topics, from business to pop culture to shopping & fashion trends. Or you can create your own questions with a Private Team.- Submit forecasts
Users predict what outcomes will happen and submit them on Dartboard. Forecasts with helpful reasoning earn upvotes by the community.- Align on the future
Easily view the community forecast and how it has changed over time. Identify the best forecasters and continue to improve over time with tournaments.